Many HTC Vive users broken their VR headset trying to take off the Deluxe Audio Strap without taking precautions… or simply playing games that require a lot of head movements. Moreover, this accessory can leave some black strains on the user's face in case of sweating.
Available since june 2017, the Deluxe Audio Strap is an alternive head strap for the HTC Vive. Unline the original head strap, made of flexible materials and easily outworen, this accessory is made of rigid plastic, more stable and more comfortable. Moreover, it integrates a pair of headphones, so the user doesn't need to use an external one with the HTC Vive. In theory, the Deluxe Audio Strep is an ideal accessory for the HTC Vive, offering to the users an ergonomy similar to the Oculus Rift's one.
HTC Vive Deluxe Audio Strap : the headset's fixation gets easily torn away
It's not surprising that many users directly ordered this accessory offering a better immersion. After only few hours, the product was out of stock, before being sold again on the beginning of July. Unfortunately, this promising accessory got many defects, including one that is very mattering.
As you can see in the video above, by taking off the Deluxe Audio Strap, the mechanism on the side of the HTC Vive gets torn away, and then it's impossible to put it back. Why ? Because this plastic system is actually very fragile. The Deluxe Audio Strap is made for the HTC Vive but… the HTC Vive doesn't seem to be made for the Audio Strap at all.
On the official Steam forum, as well as on Reddit, many users say they faced the same matter, often after only one use. There are actually two cases according to us :
– The users that don't read the manual. In fact, the document explains that it's very important to turn the connector at 90 degrees and not to try to pull it out. Most of users will act this way, without taking time to read the manual, and it's a shame that HTC didn't consider this point.
– Users that play a lot and/or play games that require a lot of head movements (ie Gorn ou Knockout League). That's what happened two times to our teams ! Of course, we didn't try again, afraid to beak a third HTC Vive, and putted back our Audio Strap Deluxe in its original box where it will stay until HTC solves the problem.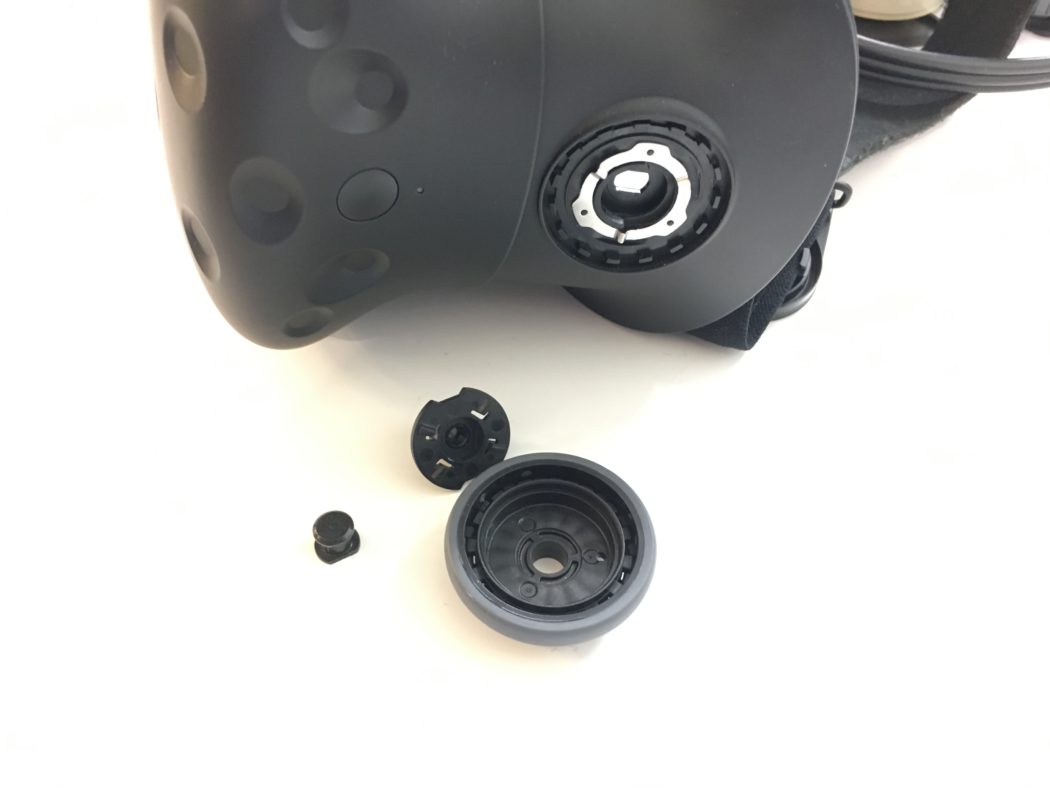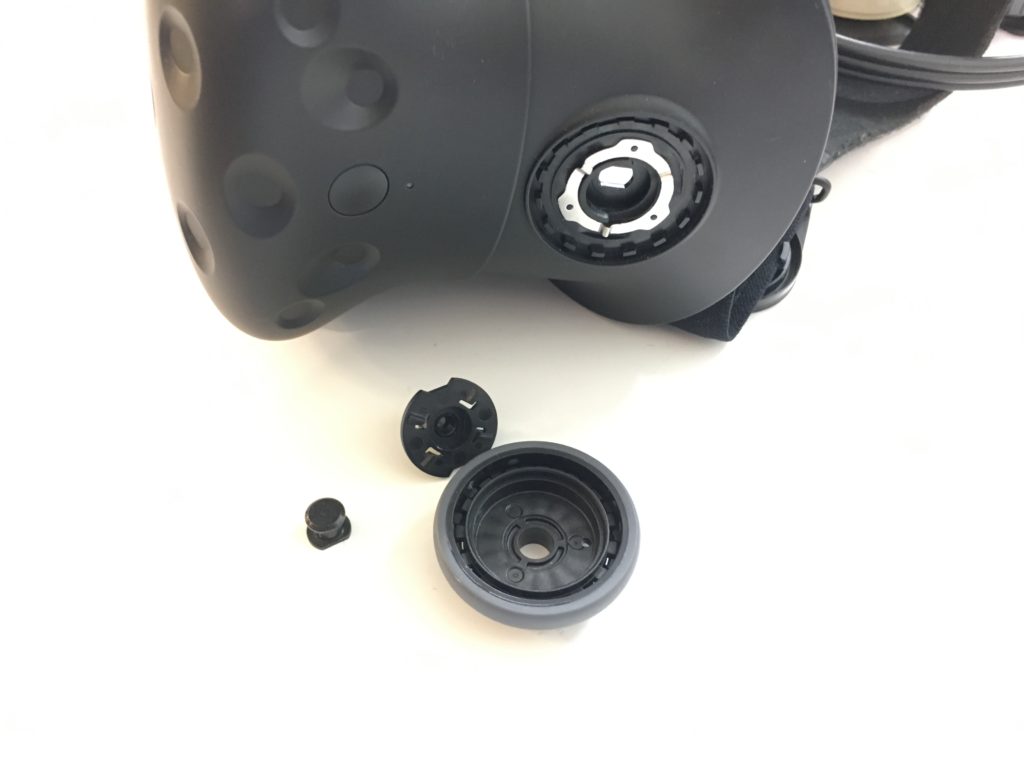 HTC's customer service, contacted by ourselves, accepts to fix the headset, but wants $70 ! This matter is not covered by the guarantee. According to our interlocutors, this is not covered by the guarantee. After contacting the HTC Vive brand communication department 3 weeks ago, he did not want to answer.
HTC Vive Deluxe Audio Strap : the foam can leave some black strains on your face or your hair
The mechanism's problem mentionned in this article isn't the only problem of the Vive Deluxe Audio Strap. In fact, on social networks, many users report that the foam of the strap can get worn out when getting wet, and can leave some black strains on the user's face or hair.
An annoying phemonenon for users that tend to sweat in case of intensive use. This black substance can easily be washed, but for a 100 bucks « deluxe » accessory, this matter seems unacceptable.
I wondered what that black crap on my head was. My @htcvive Deluxe Audiostrap is melting! #VR pic.twitter.com/Q9nZgQpaiO

— Reverend Kyle (@reverendkjr) 7 juin 2017
HTC didn't give any explanation regarding the origin of this matter, and din't say if an improved new version of the Deluxe Audio Strap would be sold in the future. The company promise that she opened an investigation to solve the problem, and invite all concerned users to call the customer service.