Training Microsoft HoloLens and Windows Holographic
People will have to wait two years before its release, yet a developer model is already available. It is about the Hololens, Microsoft's device dedicated to the augmented reality, which reveals the real world by improving it with virtual elements such as holograms. Do not despise this new technology ! Come and try it, in order to understand augmented reality and to be able to create content !
Realite-Virtuelle.com is the first media about VR & AR in France with more than 600 000 Unique Visitors / month.
Practical informations
Goal ? To get a better understanding of the market, the technology and its needs for companies
Who is concerned ? Developer, not necessarily has experience neither in Microsoft nor in 3D.
Number of persons / training : from 8 to 12 people max
Time: From 9:30 a.m. to 5:30 p.m.
Place : Paris in the 10th arrondissement
Dates : Contact Us !
Prices : €1,950 excluding tax / pers
Group rate : Starting from 6 persons: Contact Us
Included : Breakfast, lunch and snack
As a gift : a PDF recap with all the main informations and presentations (slides) during the day.
Practical work : 4 code sessions along with start-up project – about 40% of the time
Material : It is required to have a computer with a Windows 10 update, Visual Studio 2015 and SDK UWP, Unity for Hololens.
Tutors : Two 3D expert trainers, natural user interfaces – NUI, UWP, Microsoft Regional Director
Financing arrangements : This formation can be financed by the OPCA (Agefos, FAFIEC, Opcalia …) of your company or by the Fongecif in your area. It can also be followed as part of the DIF, CIF, or a professionalization period.
Would you want to make a reservation for this formation ?
Program
1. Introduction : mixed reality
– A variety of technologies
. Speech recognition (dictation, keywords)
. Infrared sensors: recognition of space (mapping) and gestures
. Artificial Intelligence: recognition of 2D or 3D objects
. Photonic retinal projection
– A fast-growing sector with an unpredictable future despite being promising
– The main players in the market: analysis of their views and strategies
– How the mixed reality from Microsoft is a way to go back to the mobile market
– First B2B, B2C not until 2018
– Technological limitations to overcome in order to please the consumer
2. The Windows Holographic environment
– System presentation and interface
– Review of devices accepted today and in the future
– To get accustomed to the Hololens emulator
– The development of Universal Windows Platform
. Classical
. a backend
. two UI: flat and holographic
– The goal is to get used to the concept of universal application, and to get to know the Holographic Shell
. 3D-only
. unity
. unreal Engine
. Direct3D
3. Creation of Holographic content
– The holographic user interface is really unknown
. sketch ideas on paper, boards
. to organize fast iterations, and to throw away without any hesitation
. do not start a MR project without an UI's expert and UX's designer
– To counterbalance the limits of the technology
. optimization of 3D models and resource consumption
. smooth gauze
. multithreading
. Simple transitions yet effective
. level of details (even sky spheres work well in some case)
4. End of the day, free time and discussion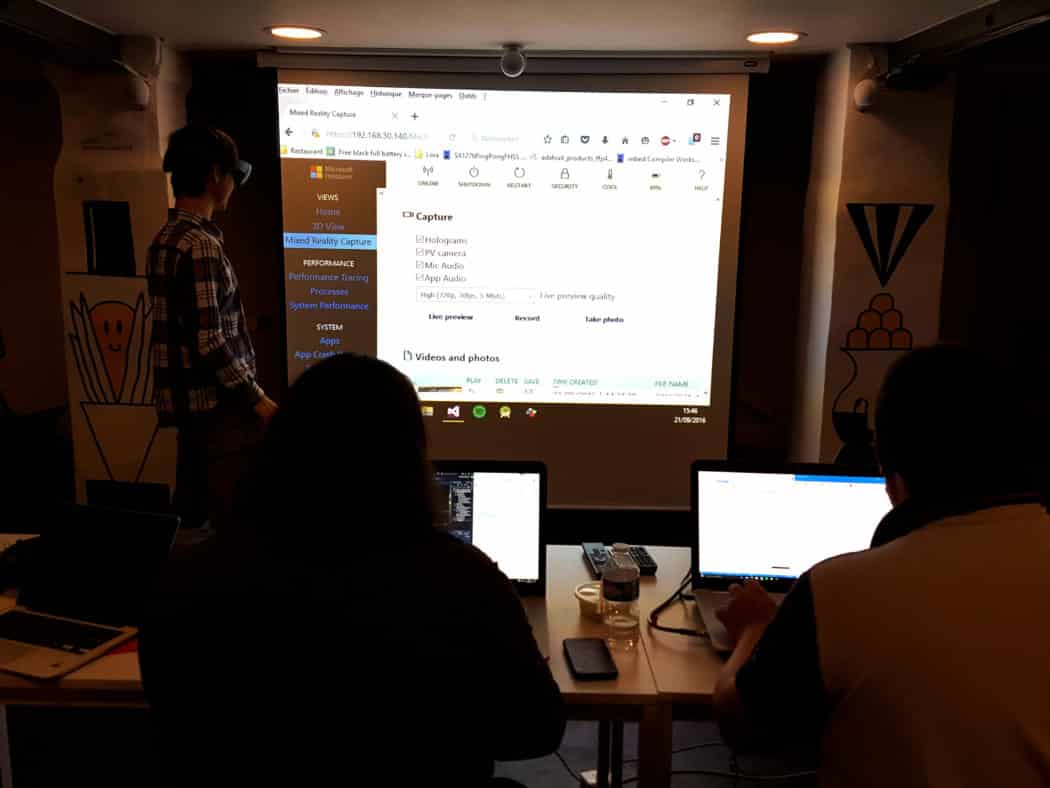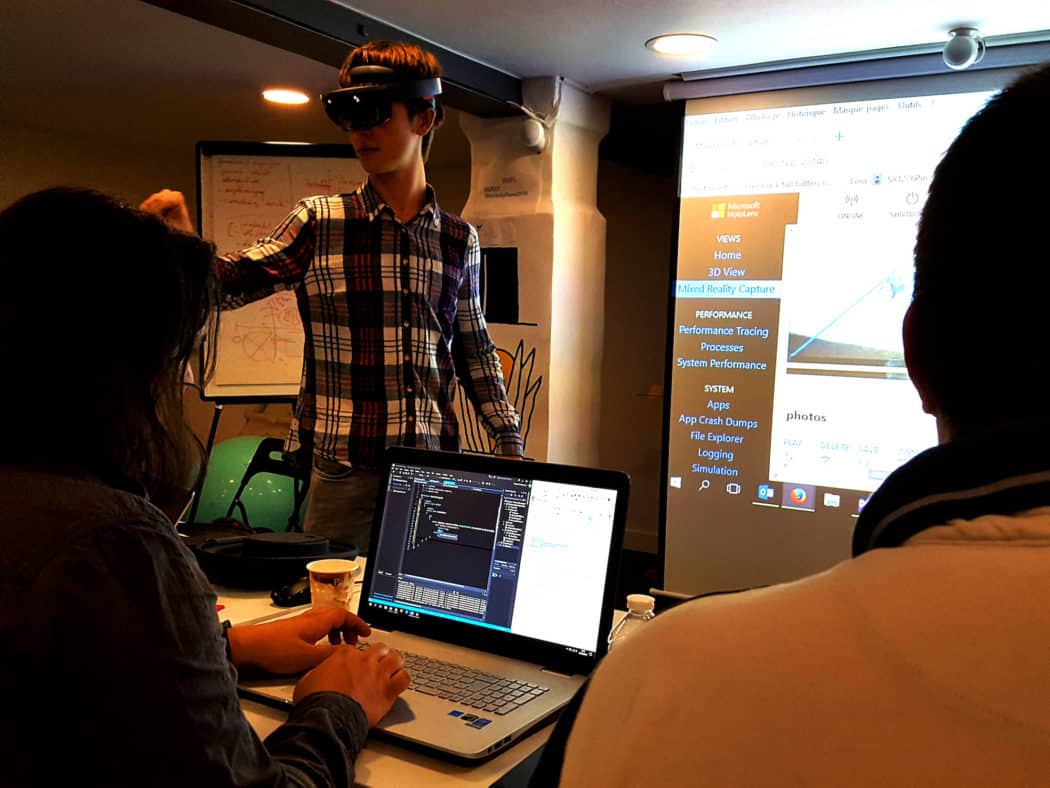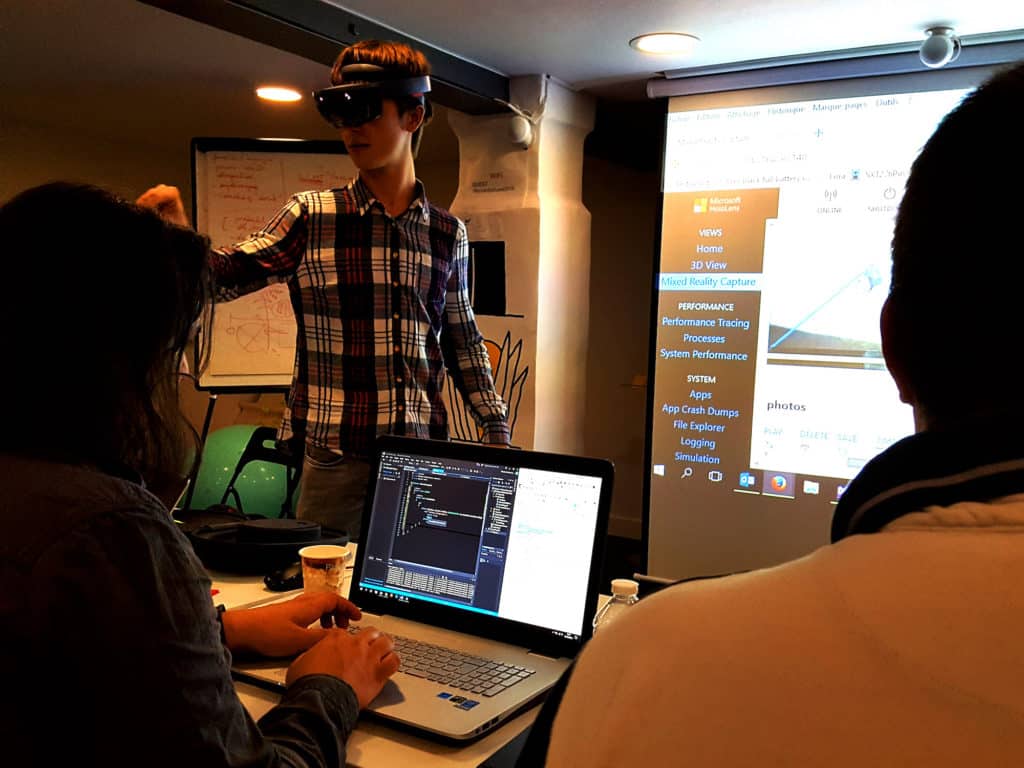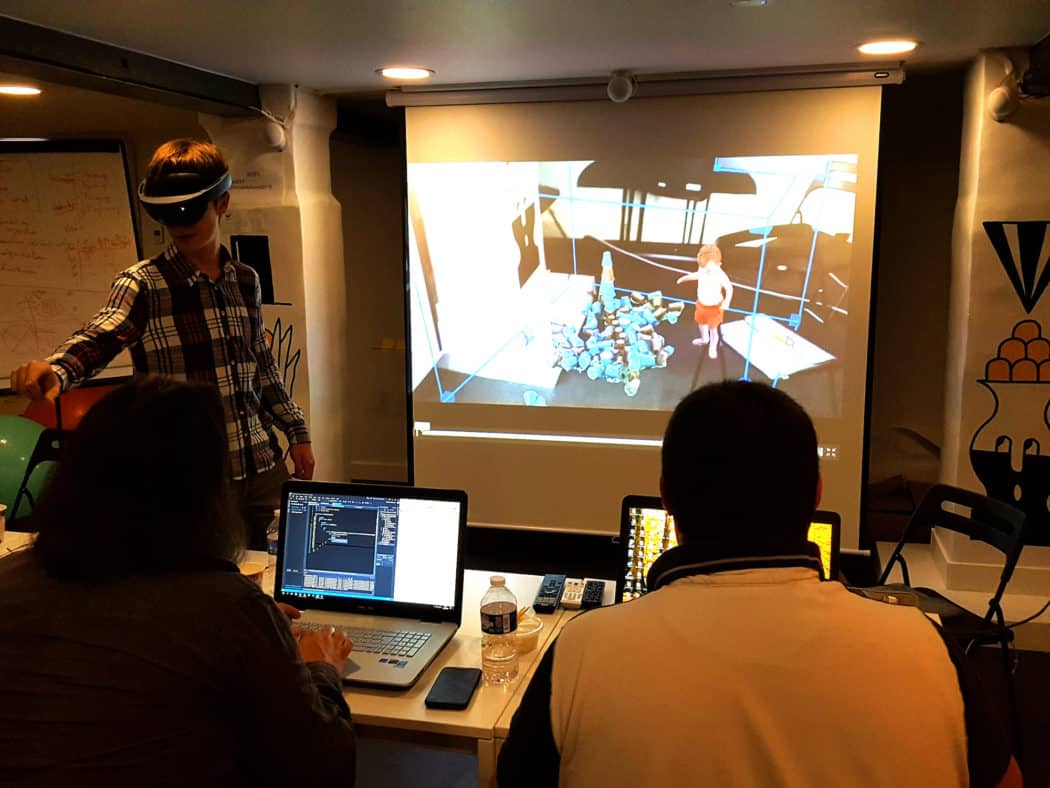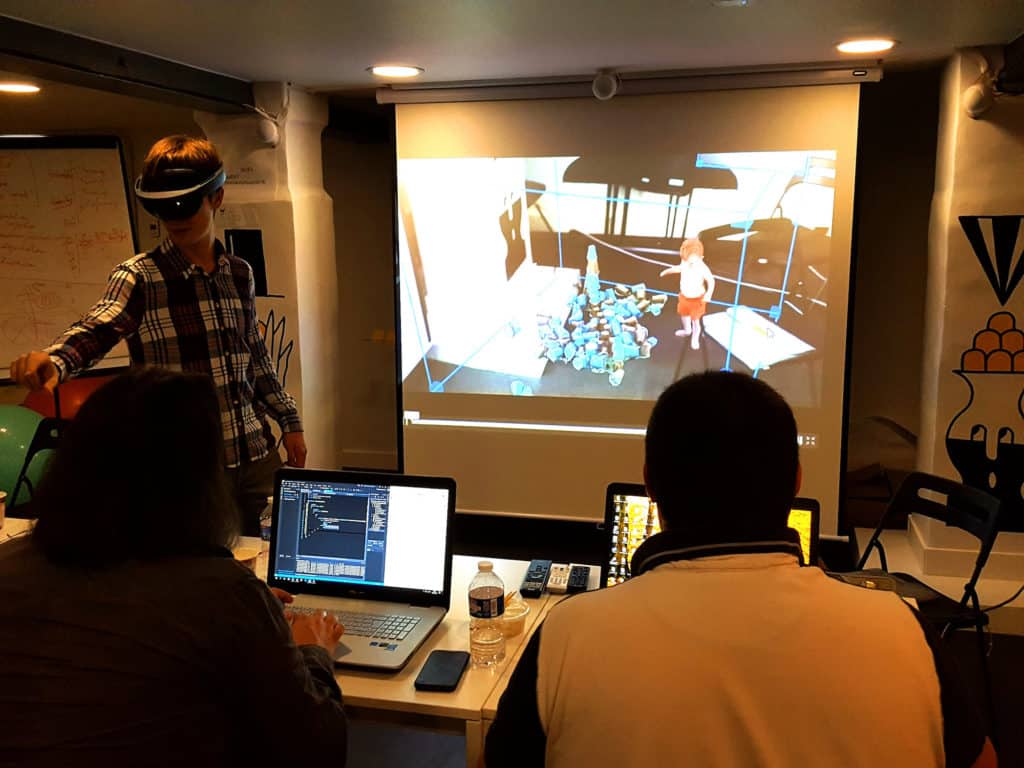 Exclusive Partner
Contact – Questions and reservations